Fellowship Kids
PURPOSE
To clearly present the gospel of Jesus Christ in such a way as to lead children to a saving faith.

To equip children of the Kingdom to a greater maturity in Christ.

To disciple children of the Kingdom with the basics needed to transform their belief in Christ into a faith dependent on Him.
OUR TEAM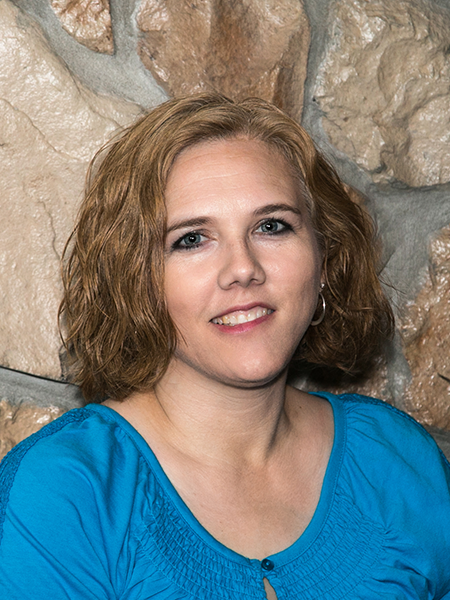 JULIE COX
Children's Ministries Assistant
ALLISON ROSEBURE
Children's Ministries Assistant
Infants & Toddlers
We believe that our opportunity to minister to children begins with infants. Through simple songs, we sing foundational truths about God's love for us. We engage with children in ways that catalyze the opportunity for spiritual growth as they develop and mature.
Our infants through toddlers classes use resources from Gospel Light's Baby Beginnings that includes a monthly theme for our music, playtime, and parent connections.
Infants and toddlers follow our secure check-in/check-out process. Your infants and toddlers will start in their classrooms area at the beginning of the worship service, and remain in their same classrooms for the entire 90-minute worship service.
Coordinated Lessons
We have coordinated lessons on Sunday mornings where 2 year olds through 4th graders all learn from the same Bible content using age-appropriate classrooms, resources, and methods. For families with multiple children, parents will be able to engage with all of their kids regarding the weekly content and use this as a way to stay connected and grow spiritually as a family.
During the 8:30 AM service, we study from individual books of the Bible using Explore the Bible (from Lifeway). At the 10:30 AM service, we learn the over-arching plan of the Gospel throughout Scripture through the resources of The Gospel Project (from Lifeway).
2 Years through Kindergarten
In conjunction with our classroom time learning from the Bible, our 2 year old through Kindergarten classes incorporate developmentally appropriate playtime (in the classroom, on our playground, or in our gymnasium), as well as a song time with both historic and contemporary children's praise songs.
2 years through Kindergarten classes follow our secure check-in/check-out process. Your 2 year through Kindergarten children will start in their classrooms at the beginning of the worship service, and remain in the Children's Ministries area for the entire 90-minute worship service. Your children will be in their classrooms where you dropped them off when it is time for pick-up.
1st - 4th Grade
1st through 4th Grade classes follow our secure check-in/check-out process. Your 1st – 4th graders will start in the worship service with their parents, and then be dismissed partway through the service. Your children will be in their classrooms where you dropped them off when it is time for pick-up.
PreTeen Ministries
Relevant is our PreTeen Ministry for 5th & 6th graders. We want our students to grow in their walk with Jesus Christ. This happens twice a week during the school year - Sunday morning during the adult teaching time of both worship services and Wednesday nights.
On Sundays, 5th & 6th grade kids attend the first half of the worship service in the Worship Center with their families. Part way through the service, the kids are dismissed to their classrooms. We meet from about 9:10 AM until 10:00 AM during the first service and 11:10 AM until 12:00 PM during the second service.
Sunday mornings in our PreTeen Ministries, we use both Explore the Bible (8:30 AM) and FLYTE (10:30 AM) which are produced by Lifeway and are the most cutting edge Bible study and worldview development resources for PreTeens currently available.
WEDNESDAY NIGHTS
Classes and activities are offered on Wednesday night for children whose parents are attending our Impact Adult Education classes, serving in Impact, or serving in the Children's or Student Ministries during that time. There are three series offered each year - Fall, Winter and Spring. Children should be registered for classes at the time their parents register for Impact classes.
Birth - 2 Years Old
Childcare is provided for children under the age of 2.
3 Years Old – Kindergarten
Preschoolers and Kindergarteners will have a great time as we introduce them to the stories and characters of the Bible with an interactive curriculum. Based on the bestselling Bible storybook of our time, your children will enjoy the animated videos, engaging teaching, and fun activities as they discover the truth of God's Word.
1st - 4th Grade
Club 119 is about following Jesus, knowing the truth of His Word, and living the life He has called us to live. Through Bible lessons, projects, games, and music, we will learn to pray, study, serve, live, and evangelize by obeying His "righteous rules" Psalm 119:105-106
5th & 6th Grade
Relevant is our PreTeen Ministry that is designed to build relationships and develop a Biblical worldview so that PreTeens can have a relationship with Christ that is personal, healthy, and vibrant. Through Biblical study, fellowship, and activities, PreTeens will learn to participate in a community of Christ followers that is Relevant to their life, our culture, and our faith.

Colossal Kids Camp is our summer camp for kids. At CKC, kids have a chance to sing songs, have fun, and experience different sports and activities taught by skilled leaders. Each year, we incorporate a Gospel-centered theme that we unpack each night of camp. CKC lasts four evenings and the entire family is invited back on the final night of camp for a recap of the week and our Super Colossal Kids Camp Extravaganza filled with inflatables, friends, and food.
SAFETY
Our children are a precious gift from the Lord, and their safety is very important to us. All teachers have received training and have each received a background check. Our Children's Ministries areas also have additional safety monitoring and procedures to guide and monitor activity during our ministry sessions.
SOCIAL MEDIA
In order to provide the latest announcements and keep parents informed on what's happening within Fellowship Kids, click on the icons below and connect with us on these social media platforms.
---
If you have any questions or concerns regarding Fellowship Kids, please contact Julie, or Allison,